Submission of Statements and Registration in the Registry of Accountants/Accounting Firms – SARAS Held Events throughout Georgia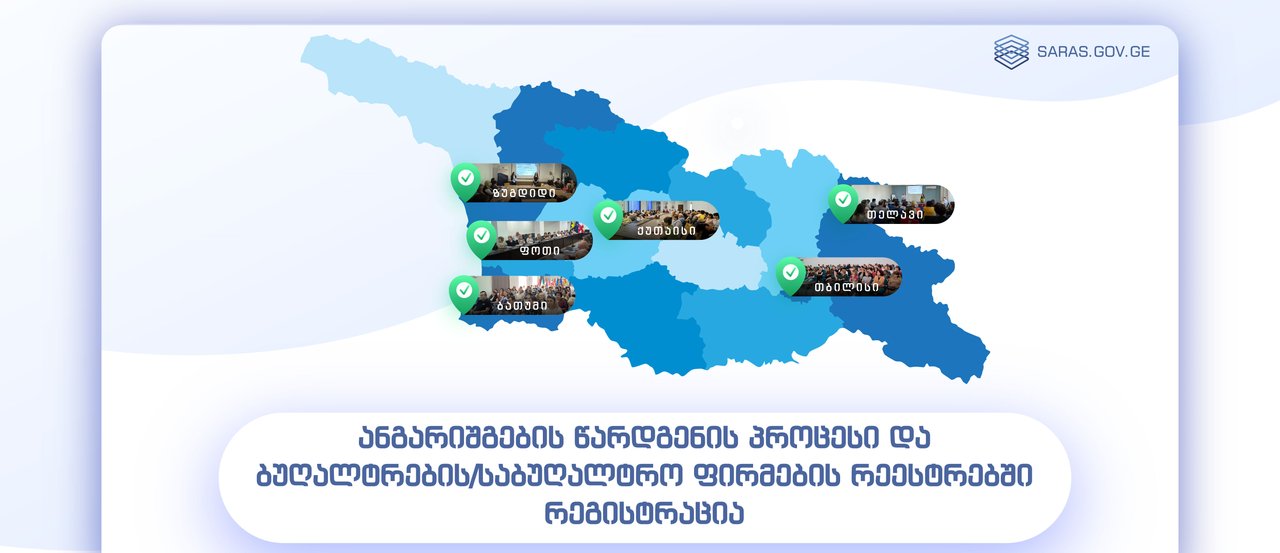 26.07.2023
The main purpose of the meeting was to inform interested parties, simplify the submission process and improve the quality of submitted statements. In the course of the meetings, the employees of the respective departments presented and drew the attention of the audience to such topics as the process of submitting statements, registration in the registry of accountants/accounting firms, as well as discussed and analyzed frequently made mistakes in the submission process, etc.

The meetings were interactive and the audience had the opportunity to obtain competent answers to questions of interest to them, which will ultimately help to improve the quality of submitted statements.
The series of events started on 5 July in Eastern Georgia and ended on 26 July. Based on the results of the survey, SARAS held meetings in the following pre-selected locations:

• Tbilisi
• Telavi
• Batumi
• Poti
• Zugdidi
• Kutaisi

In total, more than 500 interested persons attended the events, which is quite a high number and indicates the growing interest of the participants and the high quality of the meetings.

SARAS would like to thank the Ministry of Finance, the Academy of the Ministry of Finance, the Revenue Service, the Mayor's Office of the respective municipalities, and the Enterprise Georgia for their support. We are also grateful to the World Bank, which supported the printing of the Self-Study Manual on.