The ROSC Presentation - The World Bank held an event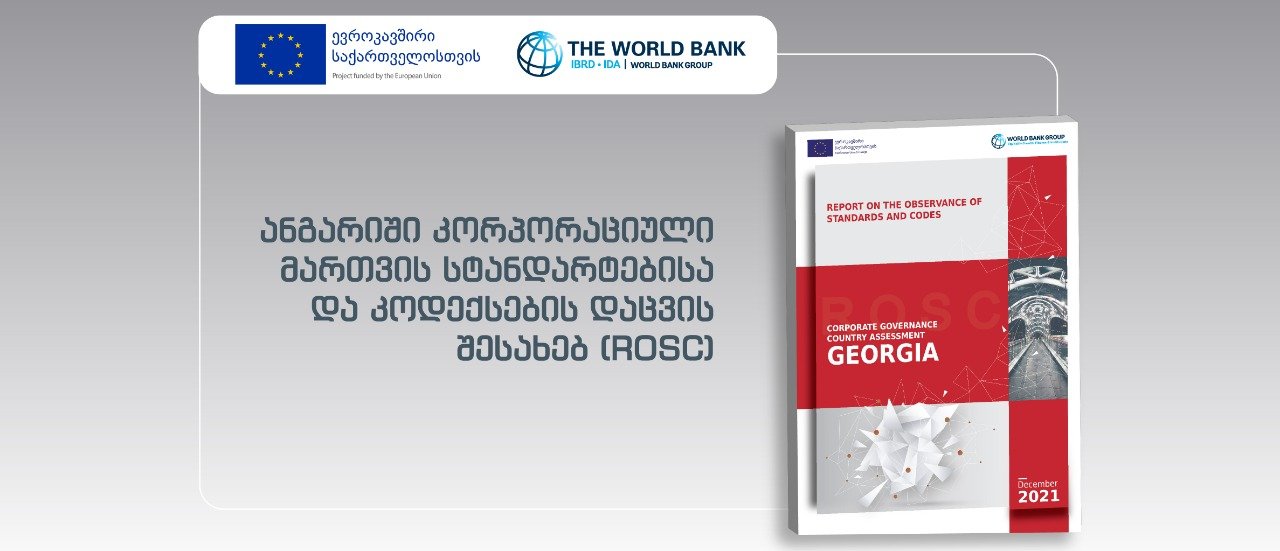 22.06.2022
On June 21, the event organised by the World Bank was held on: Georgia's Reports on Observance of Standards and Codes (ROSC) Presentation.
A new report carried out as part of a joint World Bank-IMF program of Reports on Observance of Standards and Codes (ROSC) with the assistance of the European Union is based on a survey of Georgian companies. The report finds that, since an Association Agreement between the European Union and Georgia came into force, the legal and regulatory framework in Georgia has undergone a total transformation with regard to corporate governance and is now closely aligned with good practices.
The new ROSC assesses Georgia's corporate governance policy framework, as of December 2021, outlines recent improvements in corporate governance regulations, assesses actual practices, offers implementation and policy recommendations, and provides investors with a benchmark against which to measure corporate governance in Georgia.
It is notable that according to the report, the banking sector leads the way in the practical implementation of good corporate governance and independence requirements in Georgia.
"Good corporate governance contributes to sustainable economic development by enhancing the performance of companies, increasing their access to outside capital and signaling Georgia as an attractive investment location. Transparency and trust are important factors in developing these frameworks further", said Catalin Gherman, Deputy Head of Cooperation, Delegation of the European Union to Georgia.
The ROSC Corporate Governance assessment was conducted, at the request of the Ministry of Economy and Sustainable Development of Georgia, by the World Bank Group as part of the Financial Inclusion and Accountability Technical Assistance Project generously funded by the European Union.