SME Survey Findings Presentation - the World Bank held an event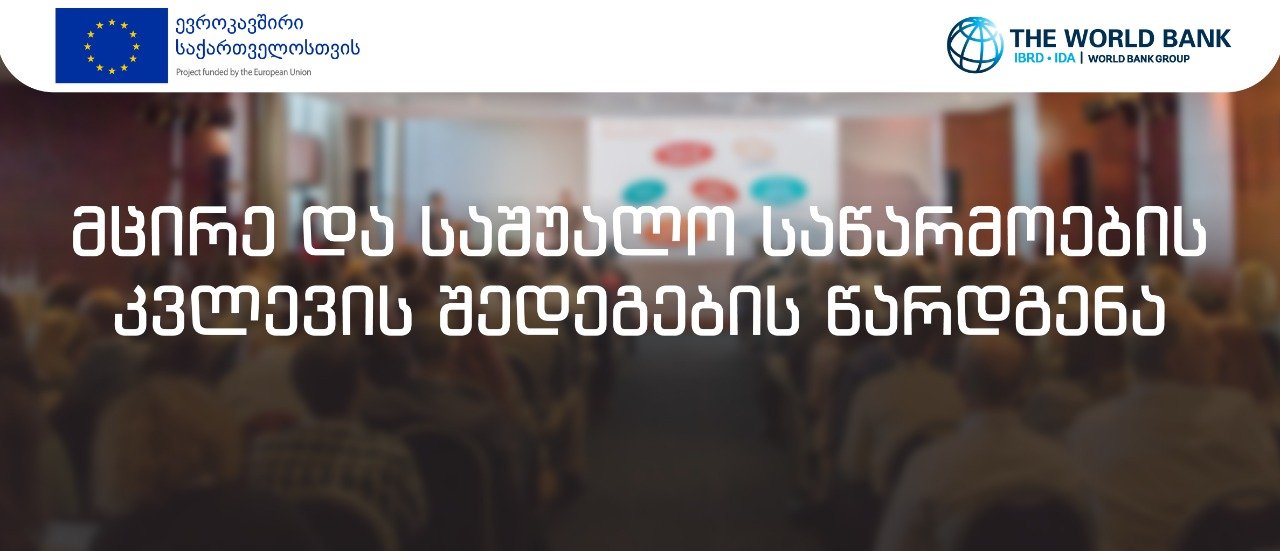 22.06.2022
On June 21, within the frames of the World Bank and the European Union joint Project – Financial Inclusion and Accountability, the World Bank held a meeting on SME Survey Findings Presentation.

Opening remarks were delivered by Senior Governance Specialist of the World Bank Mrs. Natalie Manuilova. The speakers made presentations about SME survey findings. In addition, Professional Services Classifier was also discussed at the meeting.

The final part of the event was dedicated to the Panel discussion on SME support programs in Georgia. The representatives of the European Bank for Reconstruction and Development, "Enterprise Georgia",Rural Development Agency, Georgia's innovation and Technology Agency and Startup Georgia took part in the discussion. The discussion focused on the challenges in micro-business, with the parties highlighting the strengths and weaknesses in the field.

The representatives of SARAS attended the event too.