Head of SARAS is a Panel Speaker at the Region's Largest Business Forum - Uniting Business Europe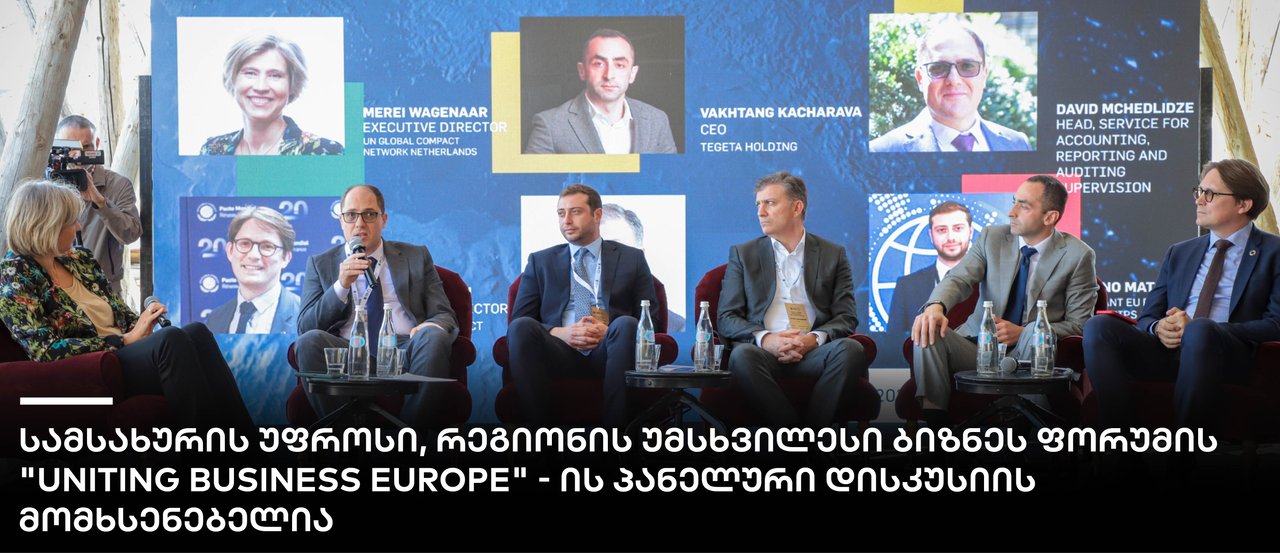 12.10.2023
With its regional focus, Uniting Business Europe brought together high-level executives from the public and business sectors and corporations, including sustainability experts, and representatives of UN Global Compact Local Networks from 30 countries around Europe, North America, and Central Asia.
The event was attended by representatives from SARAS. It should be noted that the Head of SARAS was a speaker at the conference panel "Revaluation of Tomorrow: ESG and EU Regulatory Changes in Focus". According to him, Georgia is taking on the international challenges on its path to European integration. As a standard setter, SARAS aims to bring reporting in line with international standards, as well as to assist organizations in adapting to these standards so that they can prepare and submit quality annual reports.
The conference assessed the region's progress towards the Sustainable Development Goals and analyzed current challenges to identify global trends and tools needed to achieve the 2030 Agenda.
The international conference - Uniting Business Europe - was organized by the UN Global Compact and UN Global Compact Network Georgia in partnership with European and local networks.