Winners Announced for 2022 Best Annual Report and Transparency Award (BARTA)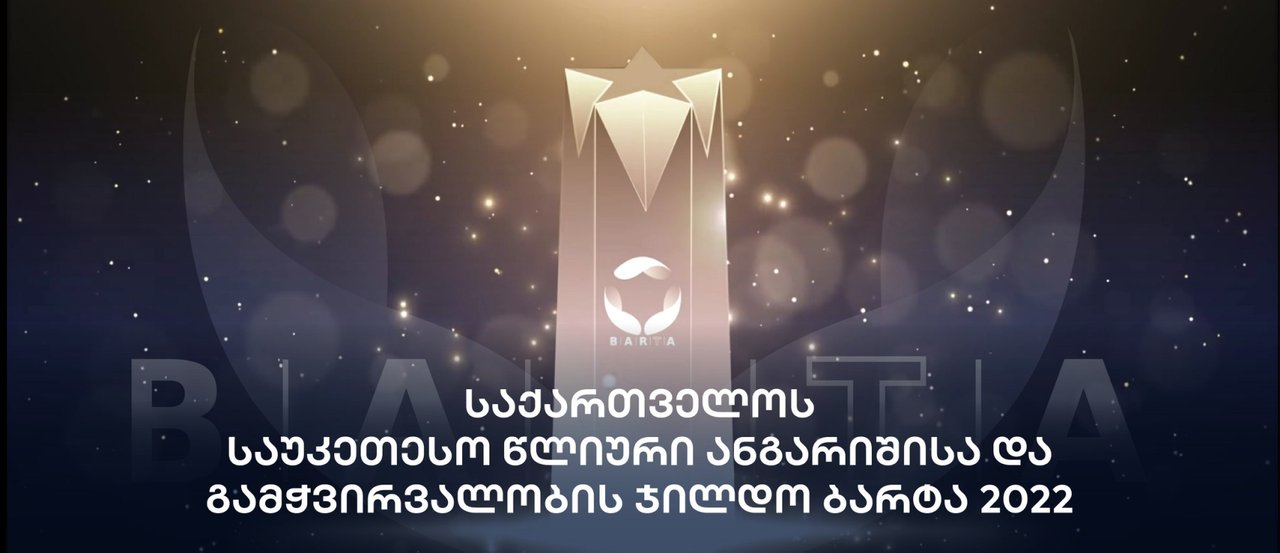 16.12.2022
On December 14, the winners of BARTA 2022 were announced. The award was established 4 years ago under the joint World Bank and European Union project - Georgia Financial Inclusion and Accountability, in partnership with the National Reforms Support Foundation in Accounting, Reporting and Auditing (RSF).
The annual award is intended to encourage compliance with new reporting regulations, foster healthy competition between companies, and improve the overall quality of corporate reporting as part of the country's quest to build up investor trust and confidence at national and international levels.
This year the award ceremony showcased 16 nominated companies. The winners were announced by a distinguished international panel of judges. The vice-president of National Bank delivered a welcome speech at the ceremony.
Please see the winners in each of 7 award nominations announced this year on the following link: barta.ge